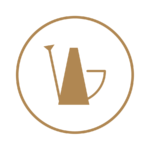 Effective digital marketing, made just for you.
It's all in the numbers. Hundreds of millions of impressions, onsite actions, conversions and micro-conversions have shaped the methods and processes I use to provide you the best in class optimization and testing.
With 10+ years hands-on platform experience and 5+ years of strategic leadership, I zero in on the metrics that matter to your project. No fluff. No runaround. Just a straight line to results.
All management activities are done by myself or a custom consulting team assembled specifically to your needs. Simply put, you always get the A-team, never the intern.